Ready to cross the bridge? Go from where you are to where you KNOW YOU SHOULD be?
Un-stuck
Yourself
See you on the other side of what's holding you back
Although you have an intense calling to step into the next version of yourself,  seemingly invisible forces are holding you back, blocking you from moving forward with confidence and security that you know you could have. Or – worse – are yanking you back into old ways, after you've bravely set foot onto new terrain. 
A lack of clarity could be another factor that keeps you timid about taking the next steps to move forward in your business (and life in general). Your heart wants to push you into the right direction but somehow, you feel stuck and lack the motivation and excitement to follow through. 
Does this feel familiar? 
"Un-Stuck Yourself" is the bridge to you get out of this place, and find your innate and true spark again. And we're not talking about a boring "here are your "xyz steps" plan" – just follow through with it – I'm talking about being excited at night in bed for the next day to come because you are so looking forward to live another day of your exciting, fun, and purposeful life! 
unstuck yourself & spread your wings
You have been in a waiting room for too long, it is time to bring you the life that you so deeply desire and UN-STUCK yourself and spread your wings and SOAR.
"Un-stuck Yourself" brings you renewed clarity and energy on your personal and unique soulpreneur's journey. It's time to make the invisible threads that are holding you back visible, bring healing to them, and pull you out of the mud into the liberating fulfilment of following your soul's mission with your heart-business,

With the personal and nurturing support that you as a unique soul deserve!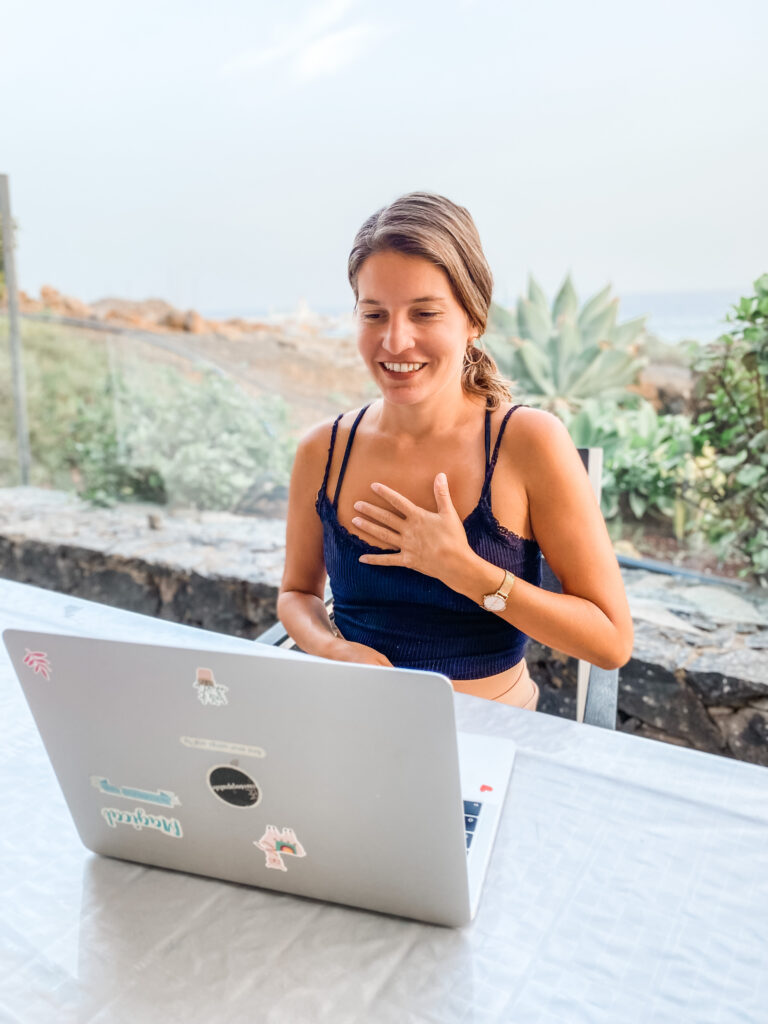 Looking for clarity, healing, and the permission to be REAL in your soul-business? Keep reading!
Heal and
Rewire
To burst into the liberation your soul's here for!
Dimming your lights for others? These days are DONE!
In private weekly 1:1 sessions you'll enter a safe space where we thoughtfully work on identifying the blockages, clean them up, and positively rewire the way you think and feel about yourself on an emotional and cellular level. In organic alignment to your growth we move you forward in all levels of your life. The priority is to create a lasting healthy image of yourself and polish up your self-worth to empower and embody the next higher version of yourself. 
What else is in for you?
A lot. Not only will your outer world catch up with your inner transformation and change for the better, it will allow you to thrive in your heart-based business with self-esteem that aligns with your personal values and desires.

"Un-stuck Yourself" allows you to become yourself again (or the first time ever!), invite ease and flow into your life, and run your heart-based business the way YOU want it. Un-stuck helps you to discover and undust your heart's true desires and pave the way for them to enter your life.
How?
These intuitively guided coaching and healing sessions are focused on unmasking and freeing you from what's holding you back from feeling deeply confident to run a successful business. 
I'm here to guide you back to your innate confidence, knowledge, and soul-wisdom. All of these things, you have already IN YOU but they has been overshadowed by beliefs that don't even are yours in the first place (such as ancestral baggage) or you've picked up along the way and are no longer serving your highest expansion (these are usually ideas, beliefs, ideologies that you've adapted from parents, friends, society, culture, religion etc.).
As I am being intuitively guided when connecting to each client I work with, the sessions are oftn accompanied by spiritual/energetic aspects such as energy healing, removal of stuck emotional energies that are holding you back, guided meditations and channelled transmissions. It depends on the receptivity and need of the individual.

What else?
By bringing awareness and positively rewiring the core of what is causing you trouble, a domino effect of positive reactions will follow and bring more sustainable ease into your system. Tensions and fears can start to be released for good, making it easier and more effortless to show up in your business (and life) with deep inner self-confidence – the way your soul (and you) wants it for you. 
Release the magic of you wise Soul into the world (that is waiting for it!) by dissolving your hidden blocks; opportunities, soul clients and abundance will finally be able to start flowing to you with more joy and ease!
In our 1:1 we will work on letting go of the insecurities, doubts and other heavy stuff that is keeping you stuck and put you on the "fuck, is this really my life now?! 😀 path.
If you are new to my world, you'll find more information about me + what enables me to support you here:
Background
I've been in the business/marketing world for 14+ years now, and from the very beginning I always missed the deeper meaning & purpose in my work. The love to truly support and care for each other. What I saw was a loveless business word and companies lacking in love and compassion, that put profit and sales over the wellbeing of their customers and humanity. 
One day, I felt that my energy, talents and life would be wasted if I continued on this timeline. Not only did the rigid office schedule suck the life out of me, I also didn't want to support businesses that only cared about profits and fake reputation any longer. So I exited the corporate world and started my own conscious marketing business where I help heart-oriented people with meaningful marketing support & strategies in their soulbiz. Very soon, it became obvious to me, that marketing alone wasn't the real problem for these wonderful entrepreneurs. Underlying confidence and self-worth issues were the main factor of what was really holding them back from thriving in their business. 
Transition from conscious marketing support to empowering heart-based entrepreneurs
The state of their marketing efforts was only a reflection of what was really going on in the inner world of my clients. My sessions became less hands-on support focused and transitioned more into coaching people shift out of their own limitations into a confident and empowered mindset about themselves and their heart-based business, and supporting them unconditionally in their unique mission as a soulpreneur. 
At the same time, I had been traveling the world as a digital nomad, unlocking and rapidly expanding my own potential and gifts through deep spiritual healing practices and relentless self development. I started a second business as a spiritual healer and intuitive guide (stefanieyael.com). 
And now is the time, that I have felt the call to combine these two passions and create "unstuck yourself", to help beautiful heart-based soulpreneurs like you heal and rewire to return to your innate confidence and joy. 
How I help you kickstart your transformation
With my natural high empathic abilities, spot on projector lense (Human Design, 6.2 Profile – Self Projected) combined with laser-sharp intuitive guidance, I spot and track down hidden blockages like an fbi-trained german shepherd on a mission to find a parcel with dog treats in an amazon warehouse! 😉
And awaken your dormant potential which I see beyond the blocks
Okay, seriously though, even when I'm not consciously shifting mindsets, my Scorpio nature always desires to go deep – seeing through the below-the-surface levels is just in my DNA. Divinely, one of my spiritual gifts complements this trait in the most wonderful and constructive ways possible: Not only do I sense the blocks, I see your infinite dormant potential slumbering under all the conditioning, eager to be awakendend into existence. 
And our work together is the bridge to get you exactly there.
Are you ready
for your transformation?
Details and investment For "unstuck yourself" - monthly Package
Duration:  4 sessions / month (private 1:1 – this is not a group program) 
Flexible option to extend the sessions on a monthly basis.
Investment: CHF 666.- (665€) per month.

Session duration. 60 min. per session
Start: On-going enrollment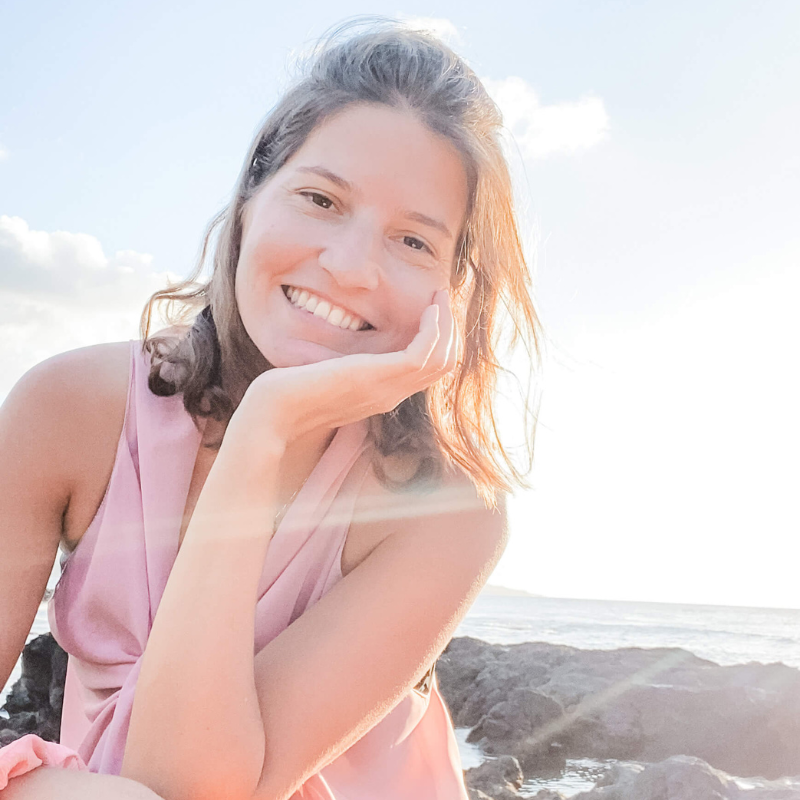 special
offer for the month of january
Get the chance to experience the transformation "Un-stuck Yourself" provides with a very low-price trial month!
For the month of February, 2023 I'm offering a one-time, time-limited special offer to test "un-stuck yourself" coaching at a special, low price point.
Book 1 month and get it for only CHF 375.- (380€ / USD 404) (which is a -70% reduction).
Give yourself the chance to see if these sessions are right for you and experience your first transformations in the form of mind-blowing mental clarity shifts, improved self-esteem and fresh motivation directly coming from that pure place in your heart.
Enjoy a month of high-level coaching at a low-cost price. 
No strings attached whatsoever. 
There is no commitment to join the 3 months program after the trial month has ended (although you probably will want to :-))
Terms and conditions:
Offer must be booked before January 31st and can be used within 2 months of booking for one month of weekly coaching (months starts on the day of the first sessions). Offer is non-refundable. Payment is due at the time of booking.
start your transformation now
And the best part is, if you decide to jump onto the three months package after this trial month, this turns into credit towards the 3 months package.

If you decide to continue working together, you'll get a month of free coaching!
Summary
Okay, let's sum this up, when working with me, you will get: